Current News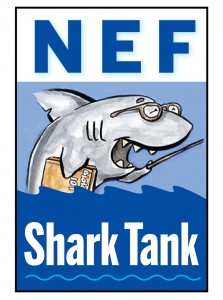 Congratulations to all of our Shark Tank Winners!
Ava Rosato- A Leg to Stand on
Samantha Bartucs -Field Hockey
Leo Gonzalez- Makerspace
Solenne Barclay- Indoor Recess Games
Katrall Clay/Aasim Vhora- NECA Tech Shop Mahika Jhangiani- CPR Training/ Manikins
Edwin & Shawn Gregory- Chess
Gloriana Restrepo- School Store
Claire Rudden/ Anthony Grachelli- Little Bear Cafe
Grant Sattler & Anthony Grachelli- Rowayton RowBots
Chloe Ortolano, Laura Gallagher, Ashley Orozco, Caroline Desmonts & Heather Bjerke- Ponus Ridge Changing Room
Check out this great video of "Shark Tank"
*******************************************************************************   
     Thank you for making our 3rd Annual Spelling Bee a Success!
The winners for the 2nd year in a row………
Super Spellers
Most Spirit…. Housing Honey Bees


Best Costume……………………Babees


Best Name………………"Spell"abrate


T

hank you to our Sponsors
****************************************************************************
Overview
At the Norwalk Education Foundation, we work to address gaps in education by offering supplemental programming which will strengthen outcomes for all students. Norwalk is rich in cultural diversity and also challenged by the diverse needs of our students.  Many children thrive, graduate from high school and go onto college or an alternative training. Yet 50% of children are not kindergarten ready and do not read fluently by 3rd grade. It is the work of the Norwalk Education Foundation, partnering with Norwalk Public Schools, to address inequities in education and level the playing field for all children. To do so, NEF supports excellence and innovation in Norwalk Public Schools. We impact students, teachers and families:
Classroom Excellence and Innovation: NEF funded twelve school projects this year alone. Whether it's hands on experience as broadcast journalists, forensic scientists or presenters for "Shark Tank" competition, these funds spark learning.
College and Career Readiness:  NEF has launched a College Mentor Program to assist students in the college application process. This is a first step toward a more formal college readiness program.
Community Outreach:  NEF convenes parents, students, community members and the school system for discussions on topics like College Planning and Common Core State Standards.
Technology Education:  NEF funds 23 Tech Coaches in all 19 schools who receive training which they bring back to their respective schools so that all teachers can provide the most up-to-date instruction.
Math Coaches: Using NEF's Teachers training Teachers model, NEF is providing math coaching to Norwalk teachers and enrichment to parents. As a result, Norwalk Public Schools is ahead of other districts in Common Core implementation.
Your contribution can make a difference to the 11,000 children in Norwalk Public Schools. Norwalk thrives when public education works for our children. We hope every family can donate $10 or more. With sincere appreciation for your support of NEF's work, Elizabeth Reid                           Kelly Giordano                          Gloria Tenofsky Chairperson                              Vice Chairperson                       Executive Director
Education News
[/box][/twocol_one_last]