Save the Date
Free SAT Prep Class: Click here for more info
________________________________________________________________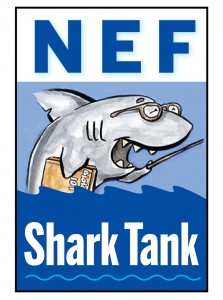 | | | |
| --- | --- | --- |
| Winners  | Project | School |
| Laszlo Balazs | Snap Circuit Junior | Columbus |
| Alexa Smith, Dave Smith & Ryen Waters | Storage Containers | Rowayton |
| Sophia Roberts, Victoria Ward, Robert Boucher, Zah Yuschuk, Chloe Zako | Sports Club | Naramake |
| Camille Barclay | Outdoor Recess | Marvin |
| Maria Kougioumtzidis | Music Room | Naramake |
| Soleene Barclay | Fidgits | Marvin |
| Cayden Benitez & Thomas Forbes | Library Fish Tank | Fox Run |
| Heather Bjerke | Take a Stand | Ponus |
| Jackson Waters | Band Equipment | Roton |
| Jacob Goldstein, Michelle Garcia, Camilla Martinez,Adam Brown, Justin Royes | Robotics | West Rocks |

————————————————————————————————–
Thank you to our Sponsors and Community Supporters!
Overview
At the Norwalk Education Foundation, we work to address gaps in education by offering supplemental programming which will strengthen outcomes for all students. Norwalk is rich in cultural diversity and also challenged by the diverse needs of our students.  Many children thrive, graduate from high school and go onto college or an alternative training. Yet 50% of children are not kindergarten ready and do not read fluently by 3rd grade. It is the work of the Norwalk Education Foundation, partnering with Norwalk Public Schools, to address inequities in education and level the playing field for all children. To do so, NEF supports excellence and innovation in Norwalk Public Schools. We impact students, teachers and families:
Classroom Excellence and Innovation: NEF funded twelve school projects this year alone. Whether it's hands on experience as broadcast journalists, forensic scientists or presenters for "Shark Tank" competition, these funds spark learning.
College and Career Readiness:  NEF has launched a College Mentor Program to assist students in the college application process. This is a first step toward a more formal college readiness program.
Community Outreach:  NEF convenes parents, students, community members and the school system for discussions on topics like College Planning and Common Core State Standards.
Technology Education:  NEF funds 23 Tech Coaches in all 19 schools who receive training which they bring back to their respective schools so that all teachers can provide the most up-to-date instruction.
Education News
[/box][/twocol_one_last]